Natural Cotton Towels
Ode alle Maree
A tribute to Nature
ODE ALLE MAREE (ode to the tides) is a tribute to Nature, especially to the ocean and the whole marine ecosystem.
Le Conchiglie sono case, Le Onde sanno cullare, La Luna illumina i sogni – a simple yet meaningful concept.
This towel was dreamed, thought and designed by the sea, by the waves, in the sand among the shells, while the moon was rising in the dusk.
The soft cotton terrycloth is ethically produced in Italy, without chemical treatment, maintaining its natural color and respecting people and the planet.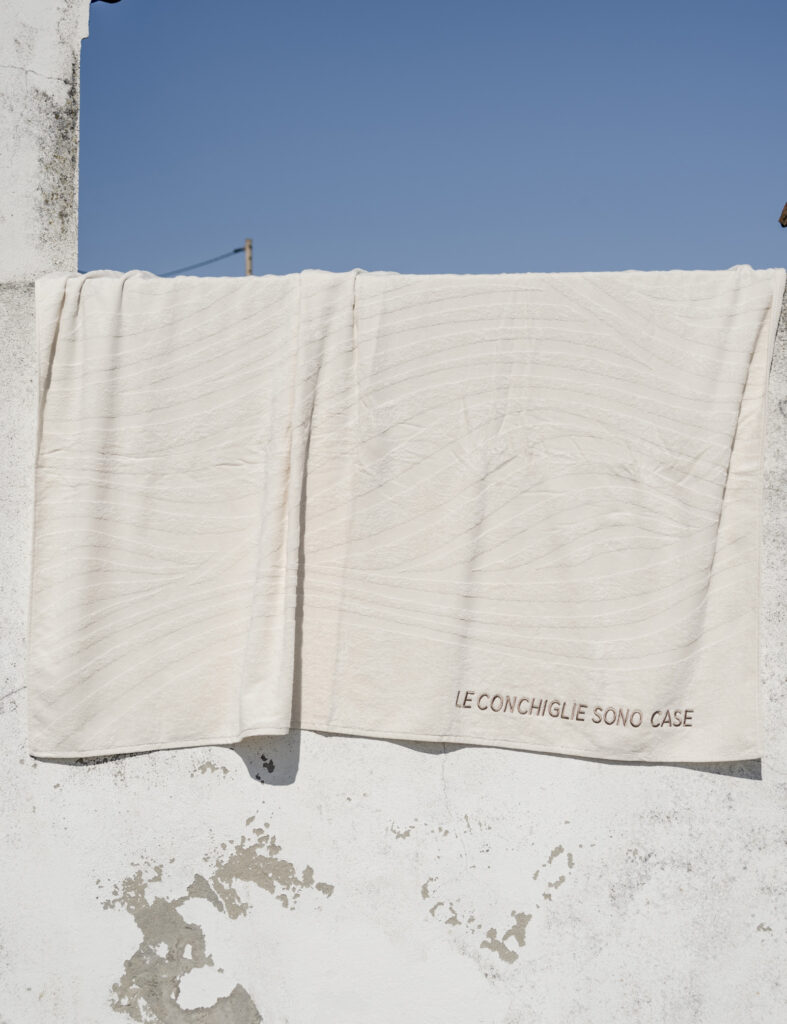 SHOP THE COLLECTION